The Back Story and My Trainings
The Back Story:
At age 22 I re-remembered my childhood sexual abuse, which sent me on a deeply introspective, trauma healing and self-development journey where I confronted my trauma and lack of sexual desire and dared to examine why I was having horribly painful sex, numbness in my genitals and a massive disconnection in intimacy, not to mention the autoimmune disease in my bladder and the lack of safety I felt relationally.
In addition to uncovering the physical sexual trauma, I began recognizing my childhood developmental trauma as well. The ancestral lineages that I came from began speaking to me through the earth and energetic fields. Patterns of covert abusive behaviors, codependency and spiritual suppression were revealed, and I began putting together the imprints that were living inside of my body from my upbringing, ancestry and culture at large.
When I dove deeper into this trauma healing work, I realized most of my issues in life stemmed from a lack of safety and self-trust in my body–a chronic activation of my nervous system that I could never quite resolve. As someone who's trauma played out via overachieving and incredible effort in "doing," I developed chronic health conditions, working with digestive imbalances and chronic fatigue syndrome, which ended up crashing out my system and sending me into a syndomal freeze state in my body.
Through of all this I realized that though I appeared to be a confident and charismatic person, I really struggled knowing who my core Self was. I struggled being at Home inside my own vessel. I struggled keeping my energetic and personal boundaries, taking on everyone's energies around me. And I struggled with feeling sovereign in my own reality.
Boundaries became an important focus for me and my somatic healing. I didn't understand the appropriate give and take of time, energy, money, love, lust, resources or ideas. It was difficult for me to decipher what was healthy to let into my space and what was unhealthy, which landed me in cult-like environments, codependent relationships and an underworld journey recovering from narcissistic abuse. Through these intense experiences, I was able to hone in on my tendency to chronically merge and enmesh into other people's energies, and I was able to begin energetically deciphering who and what was safe, and how and when my electromagnetic field merged with other realities. It was through this intense journey that I began to find sovereignty.
For 12 years I've been on a path of undoing these dynamics in my life. 
My Trainings:
I graduated with an MA in Religion, writing a Master's thesis titled "Undressing Purity Culture: Finding Sexual and Spiritual Healing through Neuroscience, Trauma Recovery, and Embodied Inter-Spirituality," focused on holistic healing for those marginalized or spiritually traumatized by the Christian Church through LGBTQ+ identification and/or sexual suppression or abuse.
I trained in Internal Family Systems therapy, meditation, biodynamic and pranayama breathwork (active breathing meditation and trauma release), and craniosacral therapy. I lived in an inter-spiritual community called Lama Foundation for 2 years, studying many spiritual traditions and healing practices and paths, while simultaneously learning deep inter-and-intra-personal skills and how to be in beloved community with others. 
I did a 1 year long coaching program at Layla Martin's Tantric Institute of Integrated Sexuality, completing a jade egg certification and 650 hours of study and 100+ hours of 1-on-1 coaching.
In terms of somatic trauma resolution training, I've been trained in Somatic Experiencing. I also  worked for and studied with Rachael Maddox in somatic trauma resolution, and was trained in her ReBloom methodology. And I've completed Level 1 through 4 of Alchemical Alignment, a somatic system of bodywork for trauma resolution and embodiment of the spirit. I will continue my education with Brigit Vikisins and I'm signed up for levels 4 through 7 later this year. Continuing education is something I see as a vital component of my work – both for personal and professional interest. There are always more ways to hone in on my skills! 
In addition to all this training, I hired my own guides: therapists, codependency guides around narcissistic and borderline abuse, an energetic mastery coach, trauma resolution coaches, sex coaches, anti-racism coaches… and I did the work, becoming fiercly devoted to learning how to love myself in the process.
Through my healing journey, I've been integrating my sexual and relational body, slowly uncovering my true Self and living into a more deeper embodiment of my soul.
I'm not into the business of promising results where suddenly in 6 months you break free of all your trauma. That's not how this works. I've been on this path for 12 years, and each year is a deepening into my own truth. Each year it's like another layer sheds and I am able to feel MORE of body and self than before.
That's the work we do here. The slow beautiful unwinding that happens from deeply attuning to exactly where YOU are at. We work with your nervous system and at the pace and way that YOUR body needs to work. I DO promise we will get somewhere – to more clarity, compassion and awareness in your body, energy and nervous systems. And in time, more parts of you will come online through this slow, steady and very powerful work. 
to tune into if this is the right container for you.
This session is $250. It includes a questionnaire to fill out beforehand, the 75-minute call, and a follow-up 20 minute call a few days later to feel into how you're integrating the session and to see if you'd like to pursue this work. I 100% believe in no-pressure sales. This work only works if we're both an empowered yes.
Breakdown of the Soul Embodiment 6-month Container
☾
1 90 minute intake session so we can establish a clear container with your main desire(s), context of where and how you may be struggling currently in sexuality, life, body, business, relationships or more, and what the core objectives or growth edges are in terms of our work together, so we have a clear orientation and map for the direction of our container
☾
11, 75-minute somatic and energetic trauma resolution and integration sessions, so you can unwind held trauma patterns in the body in the safety and company of a trained practitioner
☾
Group Breathwork Sessions generally 1x a month, or if and when they're offered to the public
☾
Rituals, practices, meditations and embodiment exercises that are either recorded or written out that you work with in your own time, specifically tailored to your soul embodiment needs so you can integrate our 1-on-1 sessions through physical transformation
☾
Unlimited email and/or Telegram support during business hours (M-F) while we're in the established container so you can feel totally supported every step of the way, able to ask questions or maintain accountability for work outside our sessions together. I find this is especially helpful when triggers come up in the moment, and you'd like someone to help you process through them.
Some clients feel they need more weekly support over a shorter period of time, whereas others feel like they need more integration time with coaching over a longer period of time. We can discuss whether 3 sessions a month or 2 sessions a month may be in the highest alignment for you on a clarity call, or see if another arrangement not even listed may work better. There's always some flexibility–this isn't about my business model, but rather about the most authentic care we can provide you for your evolution of Self. 
6000 or 6 monthly payments of $1000 (for 2 sessions per month, for a total of 12 sessions over 6 months) or 4 monthly payments of $1500 (for 3 sessions per month, for a total of 12 sessions)
>> other payment plans can potentially be arranged if needed. please ask! <<
One of my ABSOLUTE favorite things to do with clients is in-person immersion work.
This is a healing hermitage retreat where we focus on one particular topic (for example, I've worked with a client on spiritual trauma from a Christian Cult. Another client and I worked on healing after an emotionally abusive relationship. Another yet worked on healing after an abortion).
This kind of setting often aids in powerful shifts and transformations, as well as deep intentional care for your body, heart and soul. Immersions often include but aren't limited to: nature ritual, hands-on trauma resolution work (craniosacral based), breathwork, soul rebirthing rituals and personalized care and attention to your deepest desires, though the exact immersion we co-create together will be dependent on your soul's needs.
Immersion costs include housing + food, but not travel costs. If this is an option you're curious about, we can chat about it on our clarity call. A one night immersion retreat is usually around $2500 – 3000. A two night is around $4000 – 5000. Details can be discussed on a call.
>> BOOK A NO PRESSURE 75-MINUTE INTRO COACHING SESSION 
to tune into if this is the right container for you.
This program is a deep spiritual and mystical journey. It may include trauma resolution work from emotional or physical trauma. It may work with inherited and ancestral trauma. It may include transforming the entire way you do life. It may mean stepping into a new and empowered identity, or perhaps rediscovering what or who your original identity was. It will probably involve working with your heart, body, soul and sexuality, even if just indirectly. It will also involve understanding your Self in relationship to the earth and others. And it will be powerful transformation held in a very loving, gentle and integrative container that is trauma-informed, safe and titrated. 
We will establish in your intake session your current way of being, and the new way of being you desire to step into. Through this intake, we'll have your core objectives or growth edges established that we'll be working with in our subsequent sessions. Then, in our ongoing sessions you'll bring your latest trigger or stuck-point, and I'll meet you with whatever tool is best fit to help you release the deeply embedded fears that are holding you back.
Each session, you'll walk away feeling more empowered, free and confident in the area where you were feeling stuck, broken, ashamed or triggered. We'll also consistently thread in your current way and new way metaphors (created during your intake session) as anchor points for evaluating your growth, transformation and progress.
Clients generally work with me for 4-12 months, though I've had a few who I've worked with for years. When the original container is over you'll be empowered with a multitude of tools to utilize on your own to further your healing process. We will review where you're at together, what further needs you have (if any) and, if desired, continue sessions on a monthly payment plan basis, or create a new container establishing your new core objectives. If you continue working with me we'll dive deeper into how our embodiment of soul, earth and sex is an important and integral aspect of sacred activism, universal connection and anti-racism movements happening on our planet today.
After our initial 12 sessions are complete, if you'd like to continue working together as needed alumni session rates are sliding scale, or we will create another packaged pay-in-full container together if you desire the in-between session support, too.
What others are saying about working with Rae…
Working with Rachel has been an interesting and transformational experience, and I mean that in the best of ways! I came into this work hoping to deepen my relationship with myself, my sexuality and sexual expression. Cognitively I felt ready to do this but my body was incredibly resistant. Rachel sensed that from the beginning and made sure I knew that if safety within my body was the "only" thing achieved during our work together that it would be successful! Admittedly, I did not love that answer, but decided to trust it! 
Rachel did a great job of tailoring my treatment to me and intuitively picked up on where I needed to focus my attention each session. I had to put the idea of connecting to my sexuality/sexual expression by the wayside which I was bummed about, but I agreed with Rachel that focusing on safety had to happen. And slowly but surely, it did! It's crazy to think that just 5-6 months ago the idea of feeling safe in my body felt like a foreign concept because it feels so embodied now! And though I still have a way to go, without even realizing it, the creation of safety allowed for my body to connect to sexual expression and desire without any direct attention paid to it—kinda like a side benefit of safety! I feel grateful for the work that Rachel and I have done together. I am hopeful to continue working with her in the future and would highly recommend her to anyone! 
Before working with Rae I struggled with shame, shyness, and being seen in my sexuality with others, often I didn't feel fully comfortable to express or receive pleasure, especially after an unhealthy relationship and traumatic breakup. This manifested physically in discomfort, pain, and numbness. Since working with Rae, I have felt an opening that allows me to connect so much deeper with others sexually and with my own pleasure. I feel a renewed sense of excitement, ease, and aliveness. 
In our sessions, Rae held a strong container that was so clearly informed by years of training, self practice, and commitment to healing work. I'd recommend this work to people who have experienced trauma that may be holding them back from fully experiencing pleasure and embodiment. She taught me practices and techniques that I still use regularly to center back into worthiness and self love. I'm so grateful to Rae for our time together!
I have so many amazing things to say about this woman. I am so grateful for her. As someone that has been doing the work and in this world for over a decade, Rae took my healing to an even deeper level.
I used to try and work harder to achieve healing, and Rae showed me that it gets to be gentle and that I can build my capacity and self trust in the process. She holds the most incredible space and has such a gift of reflecting your process back to you, and explaining it in a way that makes sense. I have learned so much, including how important it is to validate my feelings, how trauma responses play out in my body and in my life, and tools to continue using as I navigate intensity in the world and life experiences.
Rae is one of the best practitioners in the trauma industry and this type of support is unlike anything I have received in other therapy + coaching containers. If you are considering working with her– DO IT! What you learn will benefit all areas of your life, for the rest of your life.
Mind blown. Before working with Rachel, I didn't believe that I would ever be able to move beyond some of the stuck, painful moments that I have been carrying in my body for decades. I can now confidently say that I fully believe healing is possible for me, and that I have been given the skills and resources to personally take these steps. 
Being a therapist myself, I initially came into sessions with Rae quite skeptical, but it only took a couple of interactions to realize that this practitioner is a VERY rare gem. Rae's medicine is a true gift to the earth, and more specifically, to today's struggling society. Her capacity to hold space and intuitively facilitate is inspiring and I am so glad that I found her because she has taken my personal work to the next level. 
If you are considering working with Rae – whether individually or in one of her programs – I urge you to do it. Not only does Rae have a wealth of knowledge and wisdom (thanks to her extensive training and commitment to personal work), but she practices from a place of groundedness and intuition that far exceeds that of most other practitioners.
Other practitioners have taught me how to be rescued through my relationship with them. Rachel is teaching me how to be rescued through my relationship with myself. And that, that is worth more than anything. 
Who's a best fit for this program:
People who are leaders, teachers, coaches, guides, therapists and who have already done a lot of personal growth work and are ready for a deeper, more somatic based experience of transformation 

People who've previously worked with a counselor, coach or therapist of some sort, and who are ready for a more embodied approach to healing

People who are committed and ready to invest in and experience significant transformation and healing in their life

People who feel like there's a piece of their soul that's missing — not quite in their body — and they want to bring that back home

Peopel who feel like they're either stuck in a chronic freeze response, or perhaps stuck in a constant "go, go, go" activation, and who realize their trauma is running their life, business, relationships or sexual experiences 

People who know they have some sort of unresolved trauma and have done spiritual/emotional work around it, but who still feel like it lives inside their body

People who desire to step into their worthiness, sovereignty and belonging — knowing how to name their needs, how to create healthy boundaries, and how to live a life of right relationship with body, soul, earth, lineage and sex

People who are curious about embodiment — who want to live a life rooted in lineage and aligned to their soul's purpose in an embodied way

People who feel stuck around emerging into the next level of their BEING-ness — who know they have a powerful soul–who want to create change and healing in this world–but feel clouded on how to live from that place

People who love mysticism and the unseen magical realms of our universe

People who know they can't put off this work — that there's so much magic, beauty, love and joy buried inside that they have to go digging for treasure.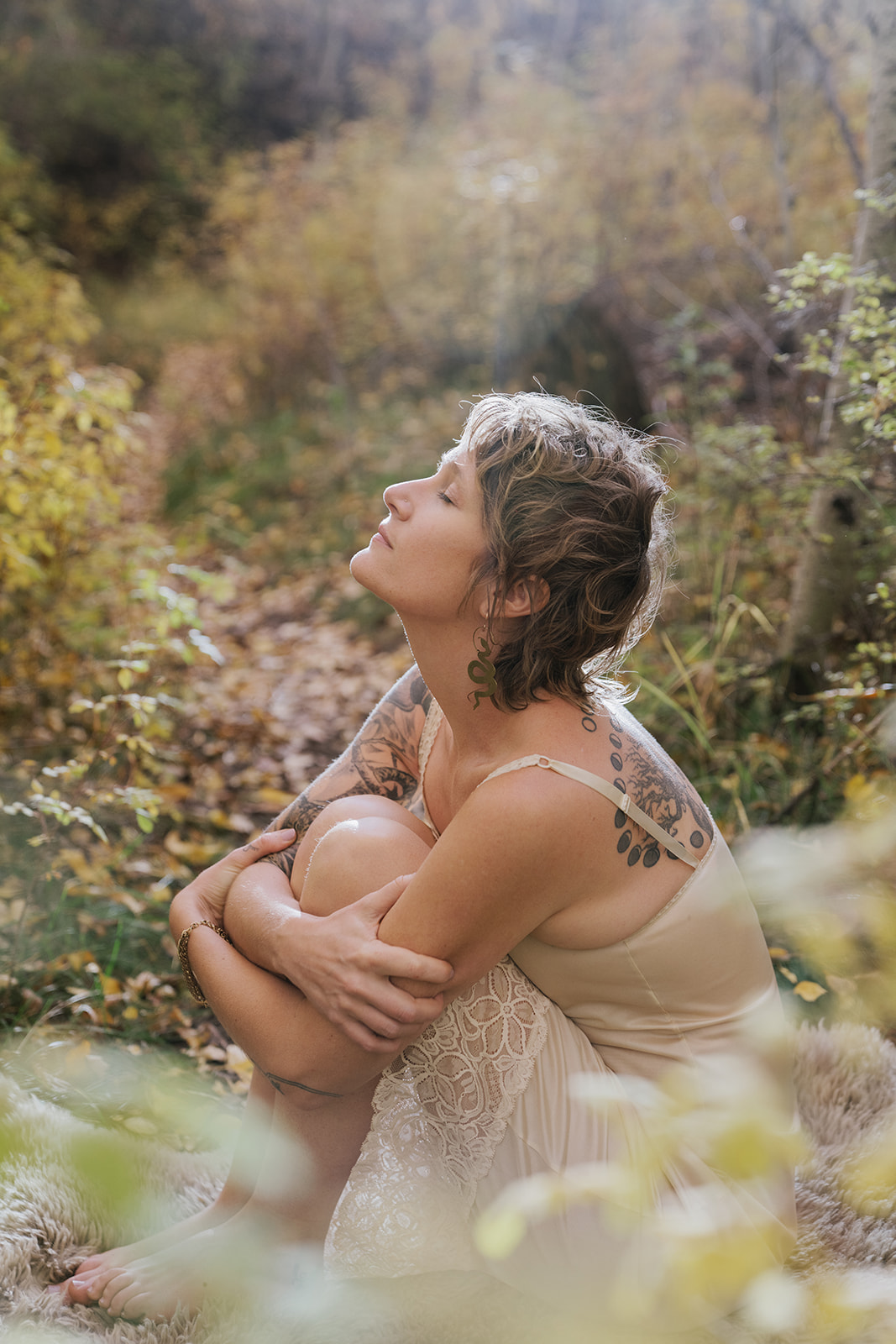 Why Assana Rae as your guide?
I know I'm not the right fit for everyone, just as equally as I know I am the perfect fit for some. 
My dream for planet earth is to move us into a space of vibrating in self-love and pleasure on a daily basis, to heal our wounds and embody our souls, and to create right relationship with body, lineage, earth, spirit and sex. To allow this work to lead us towards justice, planetary healing, understanding oppressions and learning to mitigate harm with our lives, businesses, words, behaviors and expressions. If this dream resonates with you, then I might be your guide.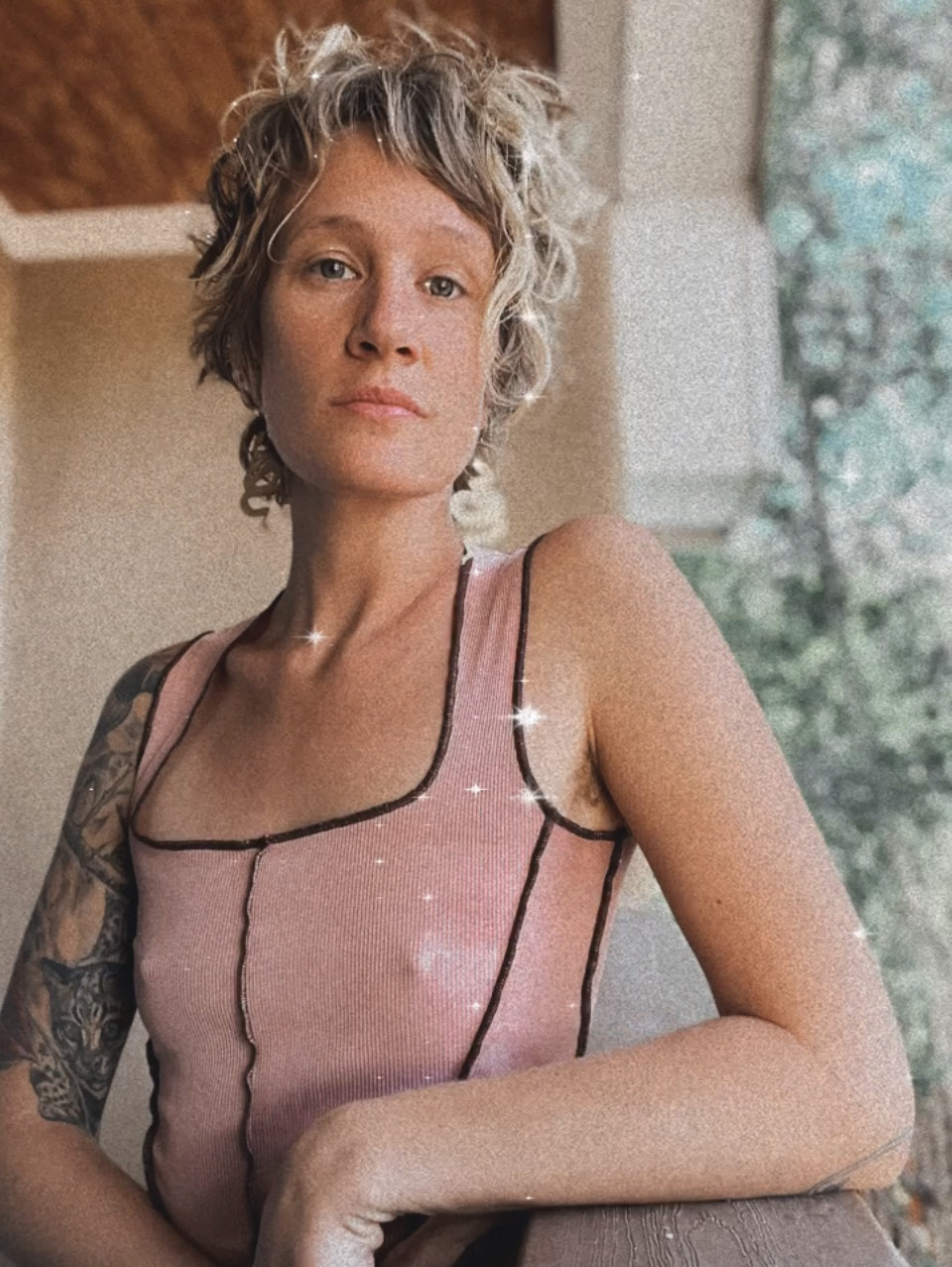 to tune into if this is the right container for you.
This session is $250. It includes a questionnaire to fill out beforehand, the 75-minute call, and a follow-up 20 minute call a few days later to feel into how you're integrating the session and to see if you'd like to pursue this work. I 100% believe in no-pressure sales. This work only works if we're both an empowered yes.